While there are always a ton of skincare products I want to buy and try, I'm not as keen on makeup unless they are in pretty packagings. Most brands reserve their prettiest packaging for the holiday season and ohhhh, they are pretty alright. You can always count on Louboutin for luxurious designs. Aside from a line of nail polish, they also came out with a line of new lip products for the holiday season. My first thought upon seeing it is "holiday ornament". I like a good lipstick and while expensive, I don't regret getting myself a Tom Ford, Givenchy or YSL lipstick. But $90 for a lipstick? hmmm….

(img credit: Musing of a Muse). If you are looking for a luxurious present for that friend who have everything, maybe. It is available on Nordstrom and Sephora already. As for myself, I'd rather go for other pretties, like this Shiseido Snow Beauty II powder!
So, that screenshot is from the official website I believe. I think it says it's going to be available on Sept 21, but I don't read Japanese so I can't decipher more than that. I found it selling for $95 on JapanGiftBay, but I've never ordered from there before so I've reached out to a few other sources that I usually buy from to see if they will have them. If they do, I'll post the source and hope you can get them as well. *fingers crossed*
And because it is already winter in the fashion/beauty world, I recently came across the Givenchy Les Nuances Glacées Holiday 2015 Collection on AlluraBeauty. It is suppose to be available in October at Sephora, don't know the exact date so keep your eyes peeled. I bought the spring collection lipstick with the floral casing, so I'm hoping to get the white sparkly lipstick from this collection as well.
And the other winter holiday collection I've got my eyes on is from Guerlain, surprise surprise! There's already been a few sneak peeks here and there but I found the best pictures/closest look from ChicProfile. I believe there's no need to explain or describe how pretty it is. All I'm saying is, I already called my local Nordstrom and if I can't get that meteorites, I will be depressed.
And in case you feel like fall just started, oh no no, it's already time to think about next year. Burberry has already given a sneak peek of their Spring collection on Instagram and Twitter. As always, my eyes went to the pretty powder, one of them will be mine!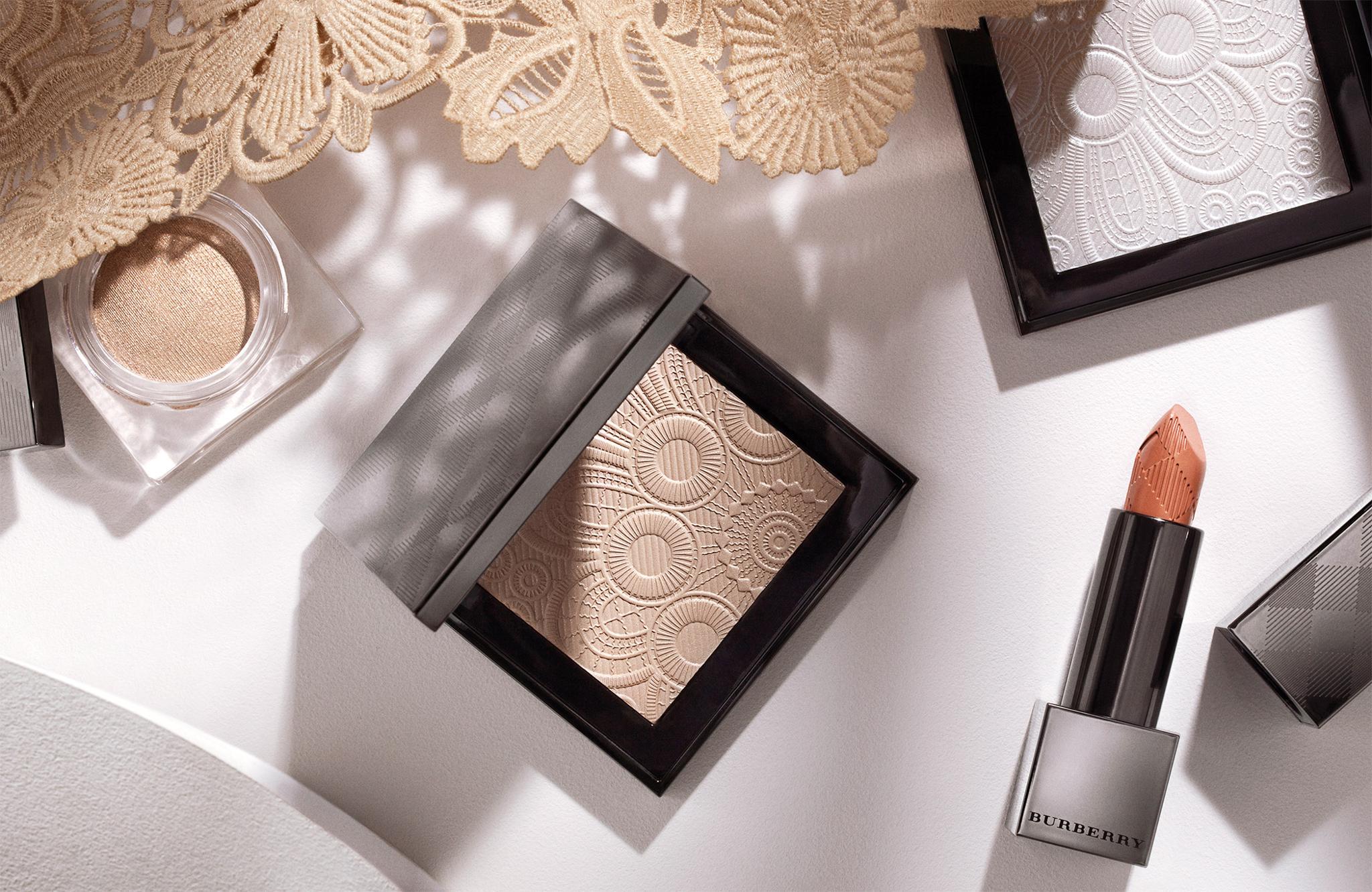 So those are all the makeup I'm saving up for and hopefully will be able to purchase this holiday season. Is there anything that you are planning to buy this holiday season?